20% Off with "SpringReady20" at Checkout
Sign up for the Ray Keating Books Newsletter Here for a Chance to Win 4 Pastor Stephen Grant Thrillers! 
Sign up for the Ray Keating Books newsletter to enter for a chance to win a set of four Pastor Stephen Grant thrillers: WARRIOR MONK, ROOT OF ALL EVIL?, AN ADVENT FOR RELIGIOUS LIBERTY, and THE RIVER. Just type "Sign Up," "Sign Me Up" or something similar in the message box.
We'll use your information for sweepstakes entry, and to send you the latest news and updates about Ray Keating's books, including the Pastor Stephen Grant thrillers and mysteries.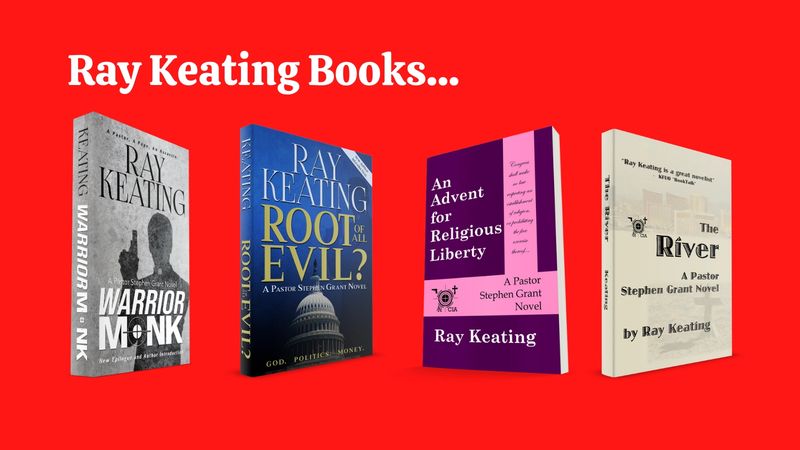 NO PURCHASE NECESSARY. Enter between 12:01 AM (ET) on 3/25/2021 and 11:59 PM (ET) on 4/30/2021. Open to residents of the 50 United States and the District of Columbia who are 18+. Winner will be selected at random on or about 5/1/2021. Odds of winning depend on number of eligible entries received.