15% Off Summer Sale - Use 'summer15" Code
Behind Enemy Lines: Conservative Communiques from Left-Wing New York - Signed by the Author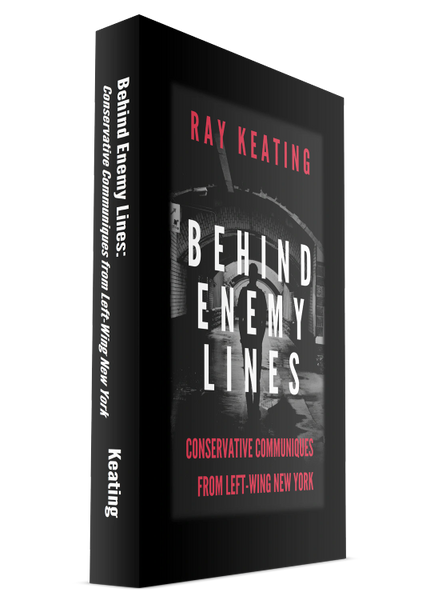 Description
Save on Behind Enemy Lines: Conservative Communiques from Left-Wing New York - Signed by Ray Keating
Here's a wide-ranging collection of columns and essays from Ray Keating covering faith, economics, politics, history, trade, New York, foreign affairs, immigration, pop culture, business, sports, books, and more.
Keating is a longtime newspaper and online columnist, economist, policy analyst, and novelist. 
In these often confusing and contradictory times, Keating describes his brand of conservatism as traditional, American and Reagan-esque, firmly rooted in Judeo-Christian values, Western Civilization, the Declaration of Independence, the U.S. Constitution, and essential ideas and institutions such as the Christian Church, the intrinsic value of each individual, the role of the family, freedom and individual responsibility, limited government, and free enterprise and free markets.
What are reviewers saying? Consider...
"Boasting a traditional conservative voice that is measured, self-aware, confident, and persuasive, Keating's arguments are original and thought-provoking. Journalism can often veer into weak logic and fallacious claims, but Keating doesn't push into unfounded opinion. His writing is compelling because it is expressed with the tact and insight that can legitimately help to change people's minds. The flexibility of Keating's voice makes this an entertaining and off-kilter read, balancing personal views with undeniable facts, and shining a revelatory light into unexpected corners of the American experience."  - Self-Publishing Review, ★★★★
"Being a conservative from New York is no easy job, now Ray Keating in Behind Enemy Lines tells Americans the hard truths and important lessons that can save our Republic."  - Chris Ruddy, CEO of Newsmax Media
"Keating has had an impressive and long career as a conservative essayist; over the course of three decades, he's written more than 8,000 pieces for various outlets, including the National Review. In this lengthy volume of nearly 700 pages, he collects a sampling of his works, which generally read like newspaper editorials--pithy, lucidly argued, stridently confident, and singularly partisan. He covers a remarkably broad landscape of intellectual ground on subjects such as free enterprise, Catholicism, President Donald Trump, and the estate tax, among many others. Keating is at his best when tackling the issue that introduced him to the world of conservative thought: the benefits of the free market... Overall, though, Keating's writing has a pugnacious charm, especially when he rails against the largely liberal culture of New York City."  - Kirkus Reviews
"Ray Keating means what he says. He remains consistent, even when his view is true, yet inconvenient or unpopular based on who is in power… Keating has a lot to say in these 732 pages. These writings cover a great deal of his life. He remains steadfast and consistent in his positions and can back up opinions with facts. No, he has not always been treated fairly, but who has? He has stepped up to the mic and spoken for the good of any who would give him a fair hearing."  - Lutheran Book Review
Here are the major sections of Behind Enemy Lines from the Table of Contents...
• Introduction: What is Conservatism?
• Faith Matters
• Economics Isn't Dismal ... Unless Left to Politicians, the Media and Professors
• Politics: Unsavory and Not-So-Unsavory
• Why Does Anyone Live in New York?
• The Not-So-Ugly American
• Trying to Learn from History
• Business Isn't Evil
• Trade: Opportunity and Stupidity
• Immigration: Hope and Opportunity
• Pop Culture Ponderings
• Sports: The Great Diversion ... Mostly
• Thoughts on Assorted Books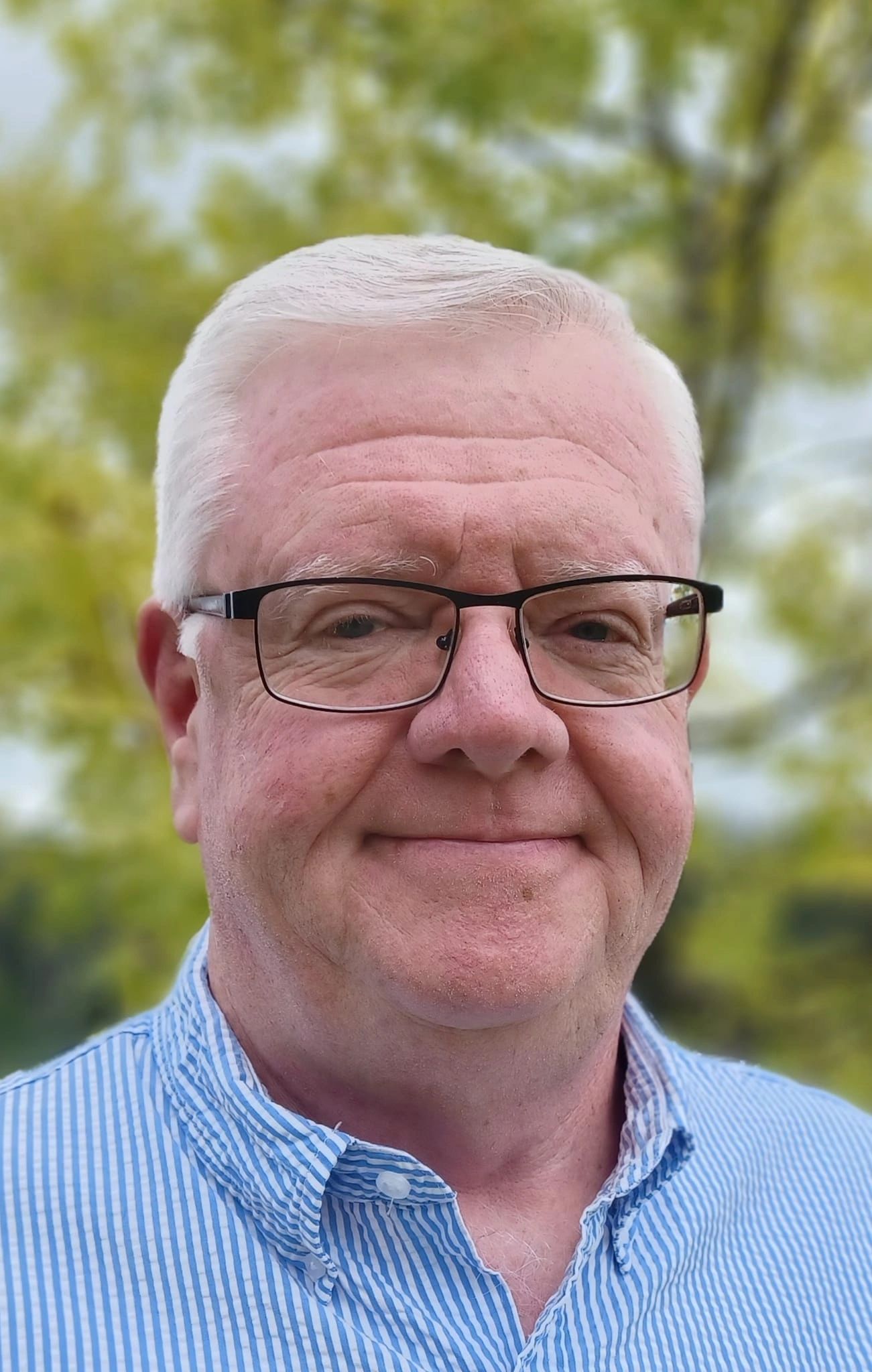 Ray Keating is a novelist, an economist, a nonfiction author, a podcaster, a columnist, and an entrepreneur. He is the author of the Pastor Stephen Grant novels, the Alliance of Saint Michael series, and assorted nonfiction books. For more information, go here.
(PLEASE NOTE: Free shipping only applies with the continental United States.)