Christmas Bells at St. Mary's: A Pastor Stephen Grant Short Story - Signed by Ray Keating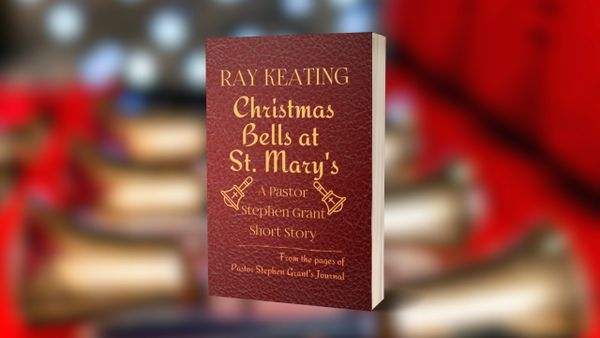 Description
Christmas Bells at St. Mary's: A Pastor Stephen Grant Short Story - Signed by Author
If you appreciate the spirit captured by many classic Christmas films, then you're just like Pastor Stephen Grant … and you'll enjoy this latest adventure. From the pages of his own journal, Pastor Grant paints a picture of Christmas at St. Mary's Lutheran Church, emphasizing gratitude for family; for a new clergy friend; for a special handbell concert; and yes, for movies of the season. But danger also lurks, and sin, justice, forgiveness, suffering, sacrifice and salvation mix together in a rare way.
Review of Christmas Bells at St. Mary's…
"Dropping readers into the first-person perspective of Pastor Stephen Grant, Christmas Bells at St. Mary's by Ray Keating is an intimate twist on this ever-growing series. Told through Grant's journal entries about his pastor friends and one particularly eventful Advent, this epistolary novel pulls back the personal curtain on this series' spiritual spymaster even further. Whether he is helping a young priest navigate a crisis of faith, exploring the cinematic nuance behind his favorite festive films, or investigating the mysterious resentment of a troubled young man, Stephen Grant continues to be an original and unexpectedly heroic protagonist. Cleanly edited, fast-moving, and unpredictable, Keating shows that his storylines don't always need the epic stakes of a thriller to feel profound."  – Self-Publishing Review, ★★★★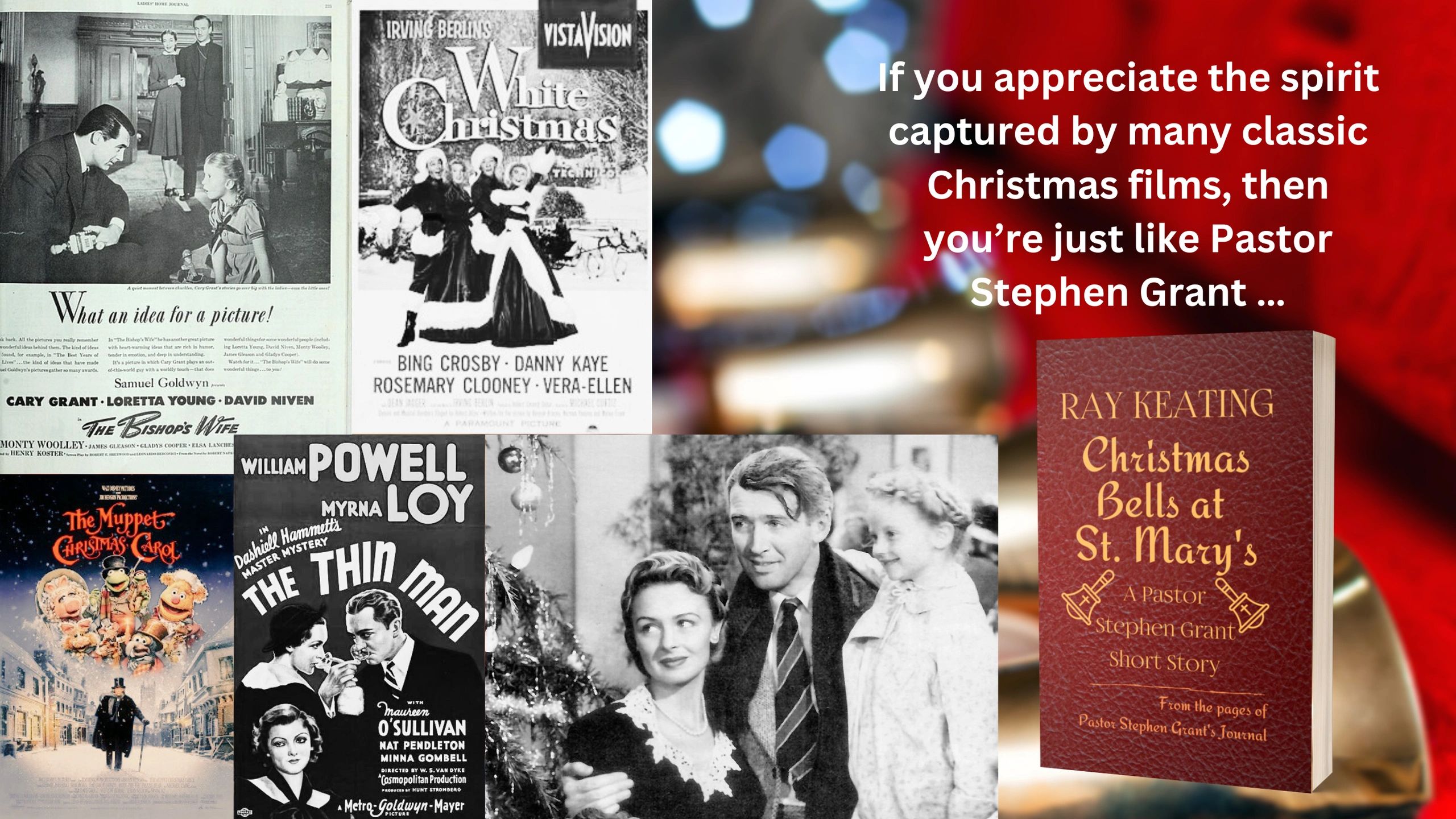 Kirkus Reviews has called Ray Keating's Pastor Stephen Grant "an engaging and multifaceted character" and "a consistently entertaining hero." Lutheran Book Review says, "I miss Tom Clancy. Keating fills that void for me." The retired host of KFUO radio's BookTalk declares, "Ray Keating is a great novelist." David Keene of The Washington Times calls these novels "great reads."  And another reviewer observes, "How I'd love to see Pastor Grant on Netflix!" 
In an article titled "If James Bond Became a Pastor" covering Ray Keating's Pastor Stephen Grant thrillers/mysteries series, author and columnist Gene Veith noted, "Mr. Keating knows how to tell an exciting story. And these books, like the James Bond novels, are ridiculously entertaining."
Regarding the Pastor Stephen Grant thrillers and mysteries, Matthew Heise, author of The Gates of Hell: An Untold Story of Faith and Perseverance in the Early Soviet Union, said, "Check out Ray's novels… They are action-filled and deeply thought out. His Stephen Grant is Jack Ryan in Lutheran clerical garb!"
(Free shipping within the continental United States.)
Ray Keating is a novelist, an economist, a nonfiction author, a podcaster, a columnist, and an entrepreneur. He is the author of the Pastor Stephen Grant novels, the Alliance of Saint Michael series, and assorted nonfiction books. For more information, go here.