Save on Book of the Month Deals
Copyediting for Your Book – Manuscript Length Between 120,000 and 139,999 Words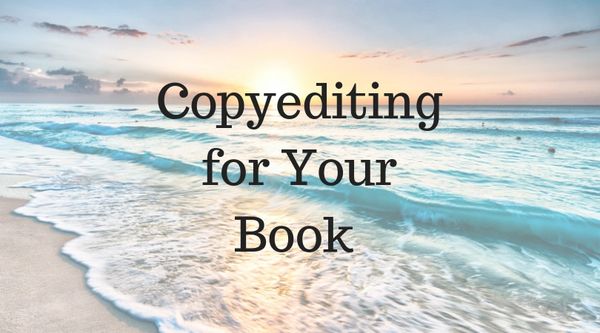 Description
Copyediting for Your Book – Manuscript Length Between 120,000 and 139,999 Words: $1,950.00
Perhaps your book simply needs a quality round of copyediting. Ray Keating offers that service as well. The copyedit will not touch the content of your book, but instead will focus on issues like spelling, punctuation, grammar, terminology, and capitalization, along with matters of continuity when it comes to plot and characters. This is especially critical for authors who plan to take the indie or self-publishing path.
Please place your copyediting order here if your manuscript is between 120,000 and 139,999 words. (If your manuscript is a different length, please go back and place the appropriate order. Thank you.)
After payment, within a few hours, you will receive an email with instructions on how to submit your manuscript (in Word format).
Please allow 4-6 weeks for copyediting to be completed.
Who is Ray Keating?
Ray Keating's books include eleven Pastor Stephen Grant novels and short stories – with two more books coming later in 2019 – and related guide books. He also has written seven nonfiction books, with a new series of career, business and daily productivity books coming in late 2019.
Keating also is an entrepreneur; an economist; a podcaster (including "Ray Keating's Authors and Entrepreneurs Podcast"); and the editor/publisher/columnist for DisneyBizJournal.com. He has written thousands of newspaper columns and op-eds, and online articles; dozens of magazine articles; and thousands of economic and policy papers and analyses. This includes Keating's work as a former weekly columnist for Newsday, Long Island Business News, and the New York City Tribune, and pieces appearing in such publications as The New York Times, The Wall Street Journal, The Washington Post, New York Post, Los Angeles Daily News, The Boston Globe, National Review, The Washington Times, Investor's Business Daily, New York Daily News, Detroit Free Press, Chicago Tribune, Providence Journal Bulletin, TheHill.com, Touchstone magazine, Townhall.com, Newsmax, RealClearMarkets.com and Cincinnati Enquirer.
For a decade, Keating also was a college professor who taught assorted MBA courses, including Advanced Innovation and Entrepreneurship.
He speaks on a wide range of issues relating to his books, writing, entrepreneurship, policy and the economy.