Pastor Stephen Grant Novels and Short Stories - Signed Set - All 19 Adventures, PLUS a Special Gift - A Pastor Stephen Grant Thrillers & Mysteries Beach Towel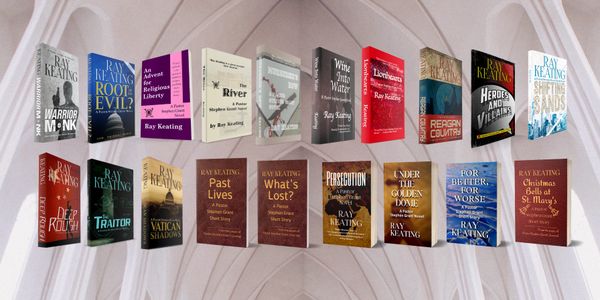 Description
The set of the all 19 Pastor Stephen Grant novels - WARRIOR MONK, ROOT OF ALL EVIL?, AN ADVENT FOR RELIGIOUS LIBERTY, THE RIVER, MURDERER'S ROW, WINE INTO WATER, LIONHEARTS, REAGAN COUNTRY, DEEP ROUGH, THE TRAITOR, VATICAN SHADOWS, PERSECUTION, and UNDER THE GOLDEN DOME - plus the six short stories - HEROES AND VILLAINS, SHIFTING SANDS, PAST LIVES, WHAT'S LOST?, FOR BETTER, FOR WORSE and CHRISTMAS BELLS AT ST. MARY'S - signed by Ray Keating. You'll also receive a thank you gift - a Pastor Stephen Grant Thrillers & Mysteries Beach Towel!
Kirkus Reviews has called Ray Keating's Pastor Stephen Grant "an engaging and multifaceted character" and "a consistently entertaining hero." Lutheran Book Review says, "I miss Tom Clancy. Keating fills that void for me." The retired host of KFUO radio's BookTalk declares, "Ray Keating is a great novelist." And David Keene of The Washington Times calls these novels "great reads."
In an article titled "If James Bond Became a Pastor" covering Ray Keating's Pastor Stephen Grant thrillers/mysteries series, author and columnist Gene Veith noted, "Mr. Keating knows how to tell an exciting story. And these books, like the James Bond novels, are ridiculously entertaining."
Among the thumbs up received for the Pastor Stephen Grant novels, Kirkus Reviews has said:
On PERSECUTION: "The plot is vigorously paced, crammed with vividly depicted action and drama... the reader is never lost in this accessible tale of international intrigue."
On VATICAN SHADOWS: "A riveting entry in a multivolume series that continues to deliver strong characters and suspense."
ON THE TRAITOR: "A short but kinetic tale featuring a consistently entertaining hero."
On DEEP ROUGH: "... when the action does hit, it's exhilarating, and Stephen proves once again he's as capable in fights as he is in quieter times of prayer and worship. A fast-paced, exuberant outing for the virtuoso clergyman and his numerous comrades."
On SHIFTING SANDS: "Stephen is a well-rounded protagonist who's skilled in combat but likewise vulnerable: He faces a bulky assailant who hardly acknowledges the pastor's stranglehold. There's an impressive mystery this time around, as readers may not easily discern the terrorists' ultimate motivation or who exactly 11 is. Resolutions come to light during the rousing final act, rife with explosives, bullets, and a few bodies. Another solid thriller with the always welcome and dexterous hero."
On HEROES AND VILLAINS: "In this short story, Keating's (Reagan Country, 2018, etc.) recurring cleric Stephen Grant steps up to help a popular comic-book creator targeted by armed assailants… When kidnappers eventually abduct someone, Stephen is quickly on their trail, and he has plenty of help—a convention's worth of superheroes. The series' protagonist remains a man of action even though the story isn't novel-length. This relatively short piece is lighter in tone than previous outings, due mainly to its concentration on the cheery setting. Keating respectfully portrays the con as a mostly enjoyable experience… Much of the comedy is appropriate to the setting, as when people assume that the pastors' clerical garments are costumes honoring the real-life comic-book series Preacher. An entertaining, immersive jaunt with a formidable protagonist."
On REAGAN COUNTRY: "Keating … has accumulated an impressive assortment of characters in his series, and he gives each of them ample opportunity to shine. Caldwell, for example, is formidable both in action and business and has a (mostly) secret relationship with U.S. President Adam Links. As in the preceding novels, the author skillfully blends Grant's sermonizing with intermittent bouts of violence. It creates a rousing moral quandary for readers to ponder without either side overwhelming the storyline. Tight action scenes complement the suspense (uncertainty over when the next possible attack will be)… The villains, meanwhile, are just as rich and engrossing as the good guys and gals. The familiar protagonist, along with sensational new and recurring characters, drives an energetic political tale."
On LIONHEARTS: "In this seventh entry of a series, terrorists attacking Christians in the United States must contend with the proficient recurring protagonist armed with Scripture and a Glock… By now, fans of Keating's thriller series will anticipate skillfully drawn characters. [Stephen] Grant, for one, is a considerate husband and unquestionably capable in action… The narrative's swift momentum is retained even during profound moments, like a scene in which terrorists debate their cause after murdering two men that's intercut with clergymen reciting biblical passages. Though sequences of Grant or [Paige] Caldwell and her team engaged in combat are exhilarating, the story's brimming with everyday heroes. One political figure, for example, is rescued by a neighbor whose courage is measured by the hefty Desert Eagle gun he brandishes. First-rate supporting characters complement the sprightly pastor, who remains impeccable in this thriller."
On WINE INTO WATER: "A first-rate mystery makes this a series standout…"
On MURDERER'S ROW: "Action fans will find plenty to love here, from gunfights and murder sprees to moral dilemmas."
On THE RIVER: "A gritty, action-stuffed, well-considered thriller with a gun-toting clergyman."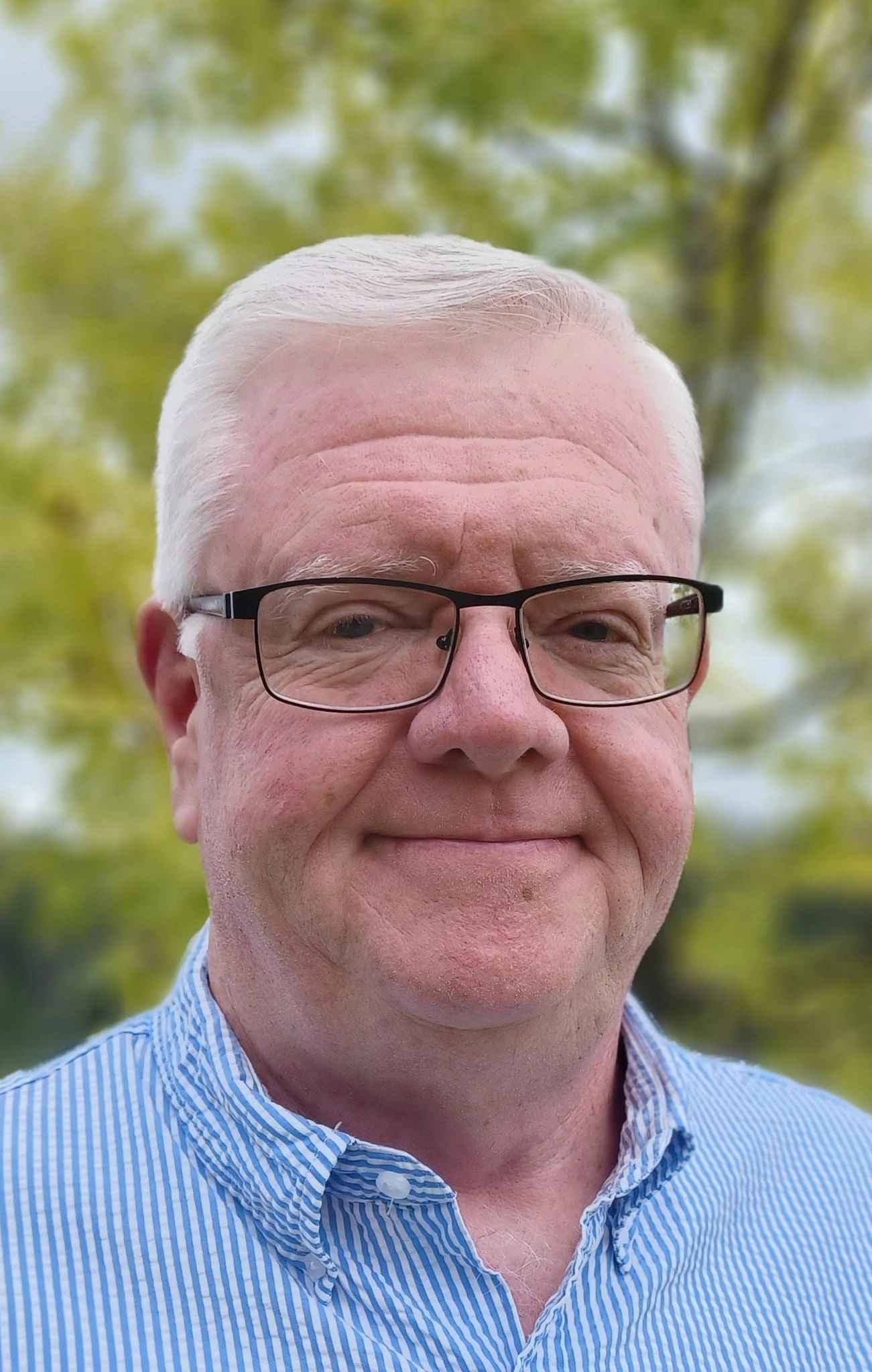 Ray Keating is a novelist, an economist, a nonfiction author, a podcaster, a columnist, and an entrepreneur. He is the author of the Pastor Stephen Grant novels, the Alliance of Saint Michael series, and assorted nonfiction books. For more information, go here.
(PLEASE NOTE: Free shipping only applies in the continental U.S.)