NEW BOOKS: "Cathedral" and "The Weekly Economist"
Pastor Stephen Grant Trilogy #1 - Signed Set: Warrior Monk, Root of All Evil? and An Advent for Religious Liberty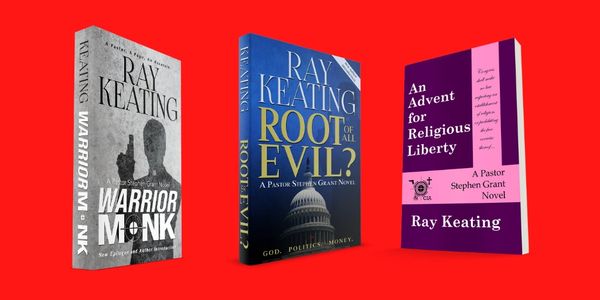 Description
The first three thrillers in the Pastor Stephen Grant series: WARRIOR MONK, ROOT OF ALL EVIL? and AN ADVENT FOR RELIGIOUS LIBERTY.
(PLEASE NOTE: Free shipping only applies in the continental U.S.)