Go to Kickstarter.com for "7 Exclusive Novels"
Persecution: A Pastor Stephen Grant Novel - Signed by Ray Keating
Description
Persecution: A Pastor Stephen Grant Novel - Signed by the Author
While the charge of "persecution" gets tossed about rather casually, Pastor Stephen Grant and some of his closest friends and associates get a close-up, bloody view of what it truly means to be a modern-day martyr. From the White House to the Vatican, and from Russia to the Middle East, the action is unrelenting and the suspense is palpable. Can Grant and his former CIA colleagues act in time to save innocent lives?
Ray Keating says, "I think Persecution might be the most action-packed of any of the Pastor Stephen Grant books so far."
Regarding the Pastor Stephen Grant thrillers and mysteries, Matthew Heise, author of The Gates of Hell: An Untold Story of Faith and Perseverance in the Early Soviet Union, said, "Check out Ray's novels… They are action-filled and deeply thought out. His Stephen Grant is Jack Ryan in Lutheran clerical garb!"
Reviews of Persecution...
"As ever, Keating manages to thread the needle between scenes of intense action and passages of righteous philosophy, bolstered by an expanding cast of three-dimensional characters. The dialogue sparkles with the sharp familiarity of old allies and friends, and Keating smoothly navigates his exposition through flashbacks to add even more depth to the story and characters. This torn-from-the-headlines premise turns a sharper lens on the perennial instability of the Middle East, for a dramatic and sensitive take on complex issues. Persecution is a gripping and dramatic thriller that moves along at a blistering pace, making it nearly impossible to put the novel down before the final page."  - Self-Publishing Review, ★★★★
"A crackling, fast-moving thriller that's not afraid of sentiment, Persecution: A Pastor Stephen Grant Novel takes its readers into the framework theatre of covert operations with a narrative that fulfills its purpose with vigour and confidence. With themes of courage, patriotism, love and adherence to personal values it's a hard book to put down as Keating overcomes clichéd genre tropes to deliver genuinely stirring drama that explores the themes of religious persecution and martyrdom... Capturing an authentic tone in fiction is never easy but through Pastor Stephen Grant Keating's passion shines through. Conveying Grant's thoughts in unpretentious words and actions without losing their impact and there are few readers who will turn the last page and not want more. A first-class thriller and an uncompromising five-star read!"  - BookViral Reviews
"The plot is vigorously paced, crammed with vividly depicted action and drama... the reader is never lost in this accessible tale of international intrigue."  - Kirkus Reviews
"Another action-packed tale of Stephen Grant by Ray Keating! This political thriller centers on a daring rescue attempt and its political backlash, but what really stands out is that this book had so many good guys! I don't want to give spoilers-and there were twists and turns and government corruption-but it was a breath of fresh air not only to root for the good guys we know and love from the series but also to imagine some of the good & straight-forward politicians and journalists featured... I really liked the break from reality to dream about Roman Catholics, Lutherans, Americans, Russians and more working together to stop persecution." - Mary J. Moerbe, "Meet, Write & Salutary" blog
Kirkus Reviews has called Ray Keating's Pastor Stephen Grant "an engaging and multifaceted character" and "a consistently entertaining hero." Lutheran Book Review says, "I miss Tom Clancy. Keating fills that void for me." The retired host of KFUO radio's BookTalk declares, "Ray Keating is a great novelist." David Keene of The Washington Times calls these novels "great reads."  And another reviewer observes, "How I'd love to see Pastor Grant on Netflix!"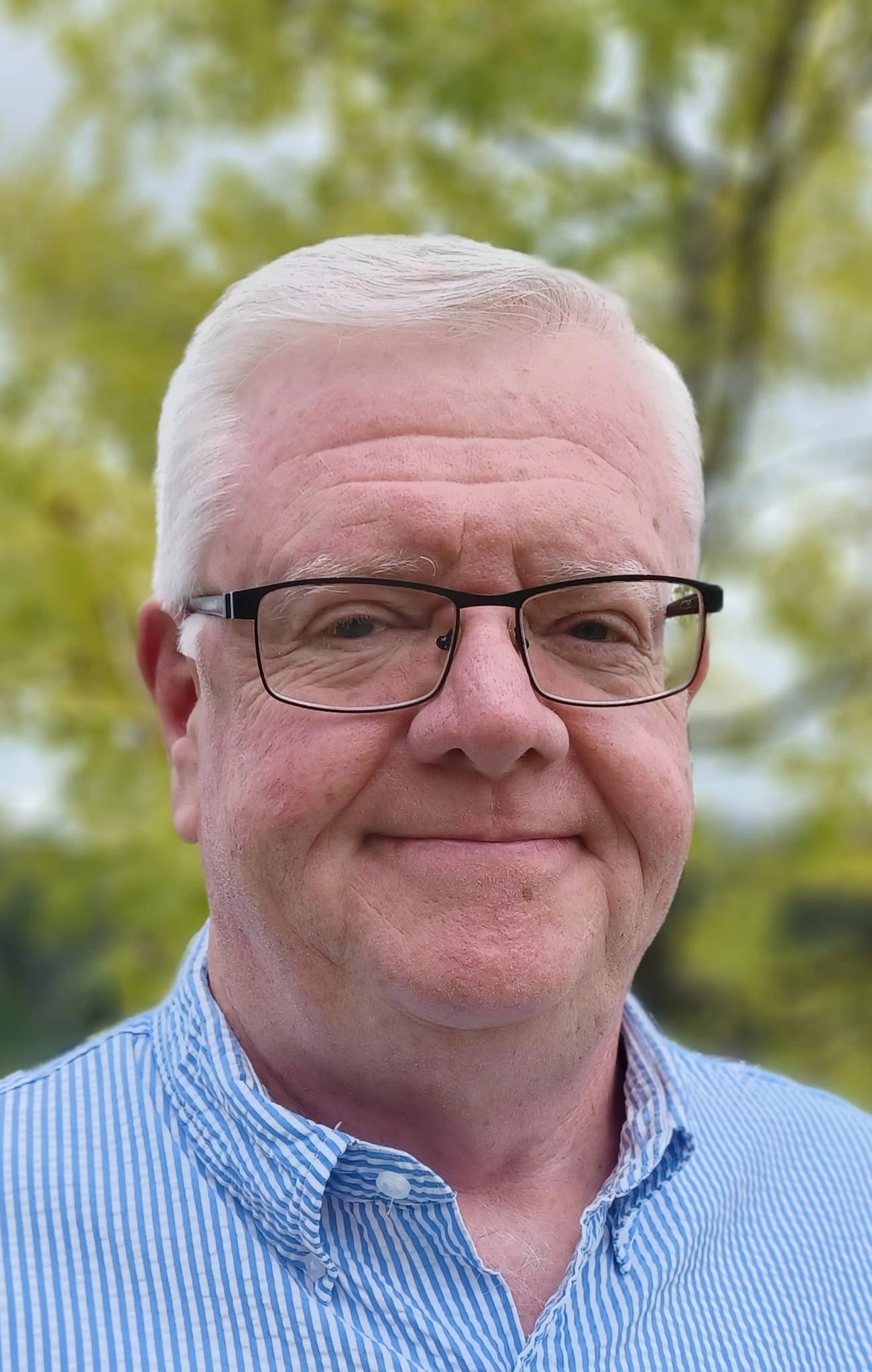 Ray Keating is a novelist, an economist, a nonfiction author, a podcaster, a columnist, and an entrepreneur. He is the author of the Pastor Stephen Grant novels, the Alliance of Saint Michael series, and assorted nonfiction books. For more information, go here.
(Please note that free shipping is only available within the continental United States.)