Shifting Sands: A Pastor Stephen Grant Short Story - Signed by the Author!
Description
SHIFTING SANDS: A PASTOR STEPHEN GRANT SHORT STORY - Signed by the Author!
Beach volleyball is about fun, sun and sand. But when a big-time tournament arrives on a pier in New York City, danger and international intrigue are added to the mix. Stephen Grant, a former Navy SEAL, onetime CIA operative, and current pastor, is on the scene with his wife, friends and former CIA colleagues. While battles on the volleyball court play out, deadly struggles between good and evil are engaged on and off the sand. Keating weaves together a fascinating tale of action, faith, humor, terrorism, duty, friendship, conflict, and beach volleyball.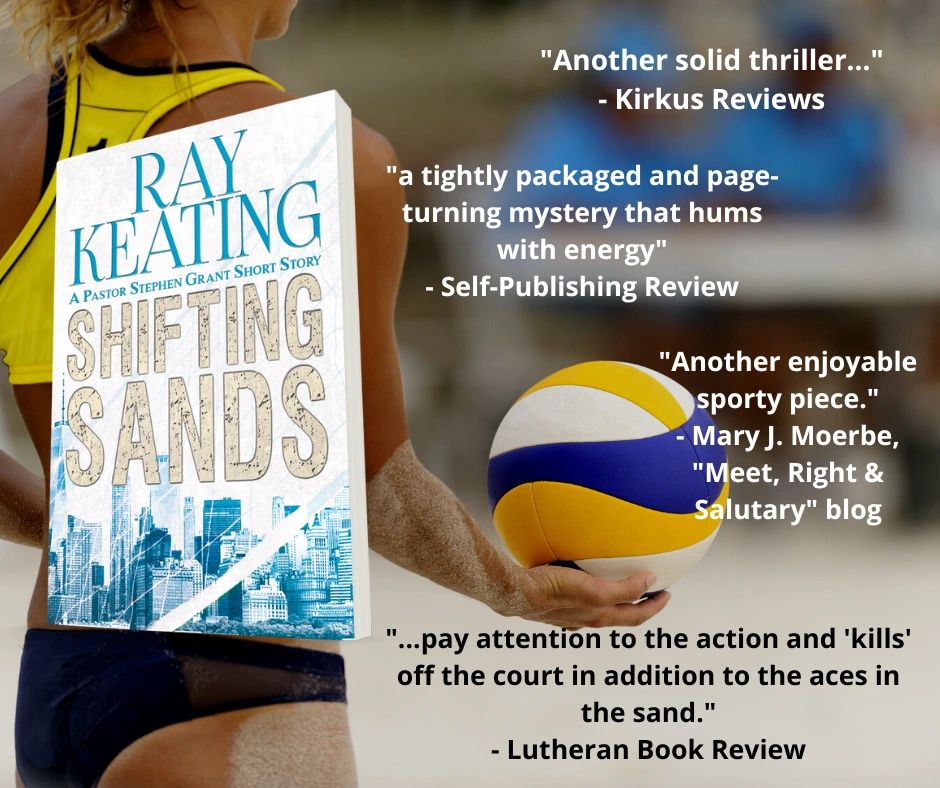 What are reviewers saying about SHIFTING SANDS?
"Stephen is a well-rounded protagonist who's skilled in combat but likewise vulnerable: He faces a bulky assailant who hardly acknowledges the pastor's stranglehold. There's an impressive mystery this time around, as readers may not easily discern the terrorists' ultimate motivation or who exactly 11 is. Resolutions come to light during the rousing final act, rife with explosives, bullets, and a few bodies. Another solid thriller with the always welcome and dexterous hero."  - Kirkus Reviews
"Keating compresses what could be a full-length novel into a tightly packaged and page-turning mystery that hums with energy - as is always the case with this series. Rich descriptions, detailed background research, and a confident storytelling tone continue to serve Pastor Grant and his loyal readers exceptionally well. Recommended for fans of the series or as an introduction to Keating's engaging protagonist." - Self-Publishing Review

"Plausible international intrigue is a hallmark of the Grant stories. Another is that there are consequences for the actions of our hero and his supporting cast. Grant is a second-career pastor... He has a history, forgiven in Christ, including past relationships. He still has to deal with those, yet this is our 'Warrior Monk,' an honorable man who has the trust of his wife and remains accountable. This adventure has much to do with pro sand volleyball and a certain daughter of a Saudi Prince. I don't like giving book spoilers in reviews, so let me merely advise you to pay attention to the action and 'kills' off the court in addition to the aces in the sand."  - Lutheran Book Review

"My new favorite author Ray Keating ... somehow has crafted this amazing character in Pastor Stephen Grant...  These are terrific books. I put his works up there with Clancy, and Brad Thor, and the Mitch Rapp series by Vince Flynn. If you like those kinds of books, you're going to love the Pastor Stephen Grant novels."  - Lloyd R. Bailey Jr., host of the Armed Lutheran Radio podcast

"My daughter Mary Moerbe has compiled a list of contemporary Lutheran novelists, many of whom are working in the formula genres and are self-publishing, but some of those are well-done and fun to read (such as Ray Keating's Pastor Stephen Grant series, about a James-Bond type CIA agent who becomes a Lutheran pastor, but still sometimes has to revert to his former life. Talk about being between two kingdoms!)."  - Gene Edward Veith, a Patheos.com columnist, retired literature professor, Provost Emeritus at Patrick Henry College, director of the Cranach Institute at Concordia Theological Seminary, and his latest book is Post-Christian: A Guide to Contemporary Thought and Culture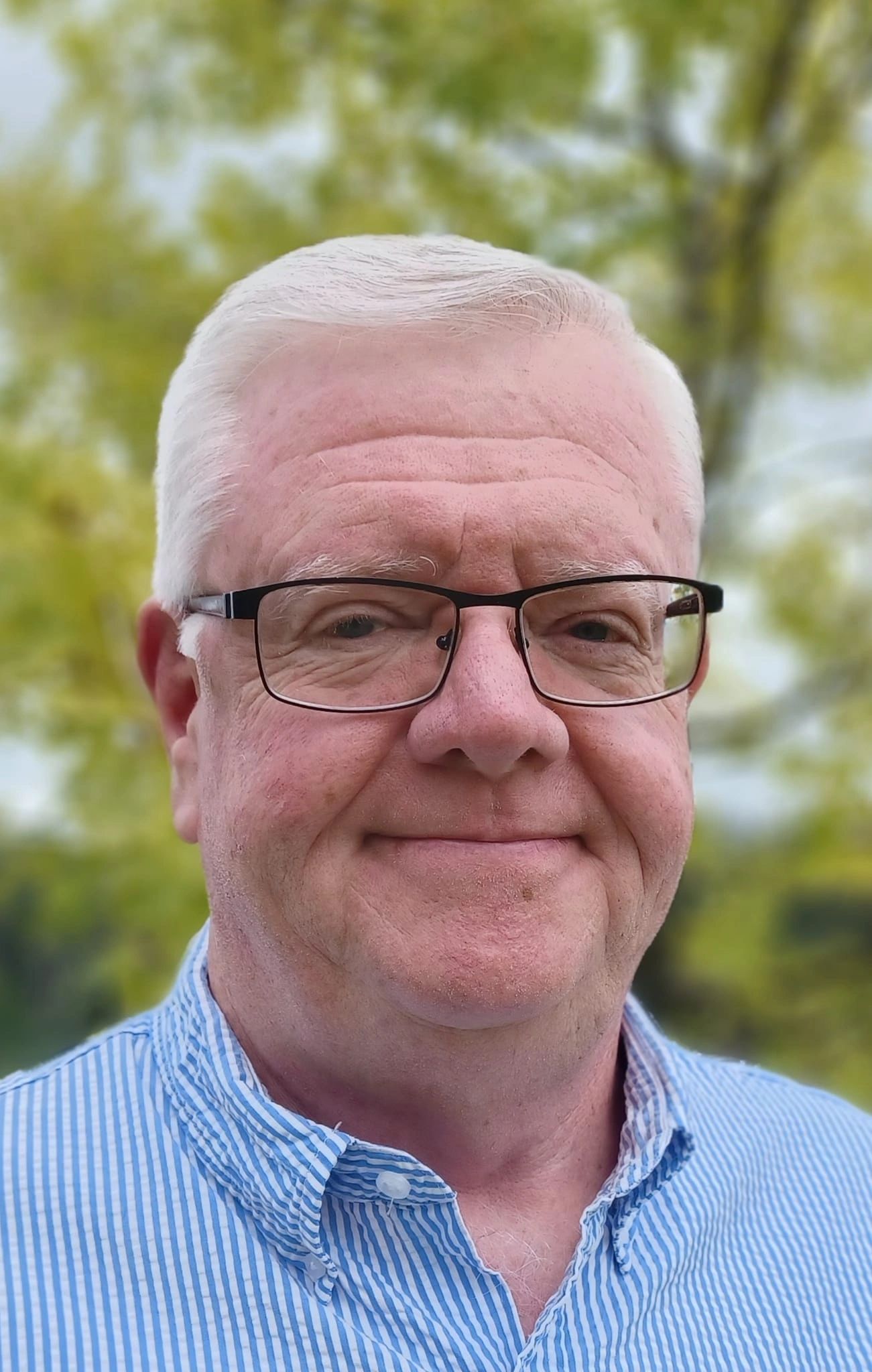 Ray Keating is a novelist, an economist, a nonfiction author, a podcaster, a columnist, and an entrepreneur. He is the author of the Pastor Stephen Grant novels, the Alliance of Saint Michael series, and assorted nonfiction books. For more information, go here.
(PLEASE NOTE: Free shipping only applies in the continental U.S.)