Pastor Stephen Grant Triple Play – MURDERER'S ROW, SHIFTING SANDS, and DEEP ROUGH – Signed by Ray Keating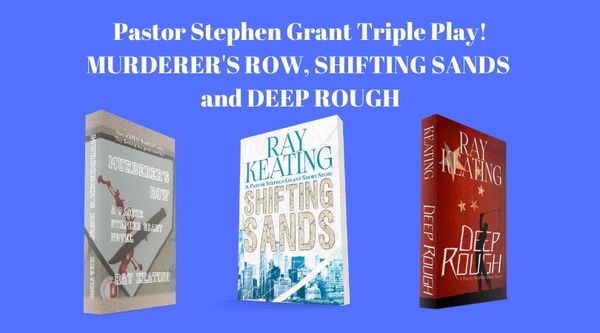 Description
Pastor Stephen Grant Triple Play – MURDERER'S ROW, SHIFTING SANDS,  and DEEP ROUGH – Signed by Ray Keating
If you love sports fiction – especially some sports mixed into exciting thrillers and mysteries – then the Pastor Stephen Grant Triple Play is for you! Get a dose of baseball in MURDERER'S ROW: A PASTOR STEPHEN GRANT NOVEL; lots of beach volleyball in SHIFTING SANDS: A PASTOR STEPHEN GRANT SHORT STORY; and majors golf in DEEP ROUGH: A PASTOR STEPHEN GRANT NOVEL.
On MURDERER'S ROW...
How do rescuing a Christian family from the clutches of Islamic terrorists, minor league baseball in New York, a string of grisly murders, sordid politics, and a pastor, who once was a Navy SEAL and CIA operative, tie together? Find out in MURDERER'S ROW: A PASTOR STEPHEN GRANT NOVEL.
MURDERER'S ROW serves up fascinating characters, gripping adventure, and a tangled murder mystery, along with faith, politics, humor, and, yes, baseball. Ray Keating said, "In this Pastor Stephen Grant thriller, I enjoyed bringing baseball into the exciting world of Pastor Stephen Grant, and his family, friends, and former CIA colleagues. I hope readers have as much fun reading MURDERER'S ROW as I had writing it."
On SHIFTING SANDS...
Beach volleyball is about fun, sun and sand. But when a big-time tournament arrives on a pier in New York City, danger and international intrigue are added to the mix. Stephen Grant, a former Navy SEAL, onetime CIA operative, and current pastor, is on the scene with his wife, friends and former CIA colleagues. While battles on the volleyball court play out, deadly struggles between good and evil are engaged on and off the sand. Keating weaves together a fascinating tale of action, faith, humor, terrorism, duty, friendship, conflict, and beach volleyball. 
On DEEP ROUGH...
One man faces challenges as a pastor in China. His son has become a breakout phenom in the world of professional golf. The Chinese government is displeased with both, and their lives are in danger. 
Stephen Grant – a onetime Navy SEAL, former CIA operative and current pastor – has a history with the communist Chinese, while also claiming a pretty solid golf game. His unique experience and skills unexpectedly put him alongside old friends; at some of golf's biggest tournaments as a caddy and bodyguard; and in the middle of an international struggle over Christian persecution, a mission of revenge, and a battle between good and evil.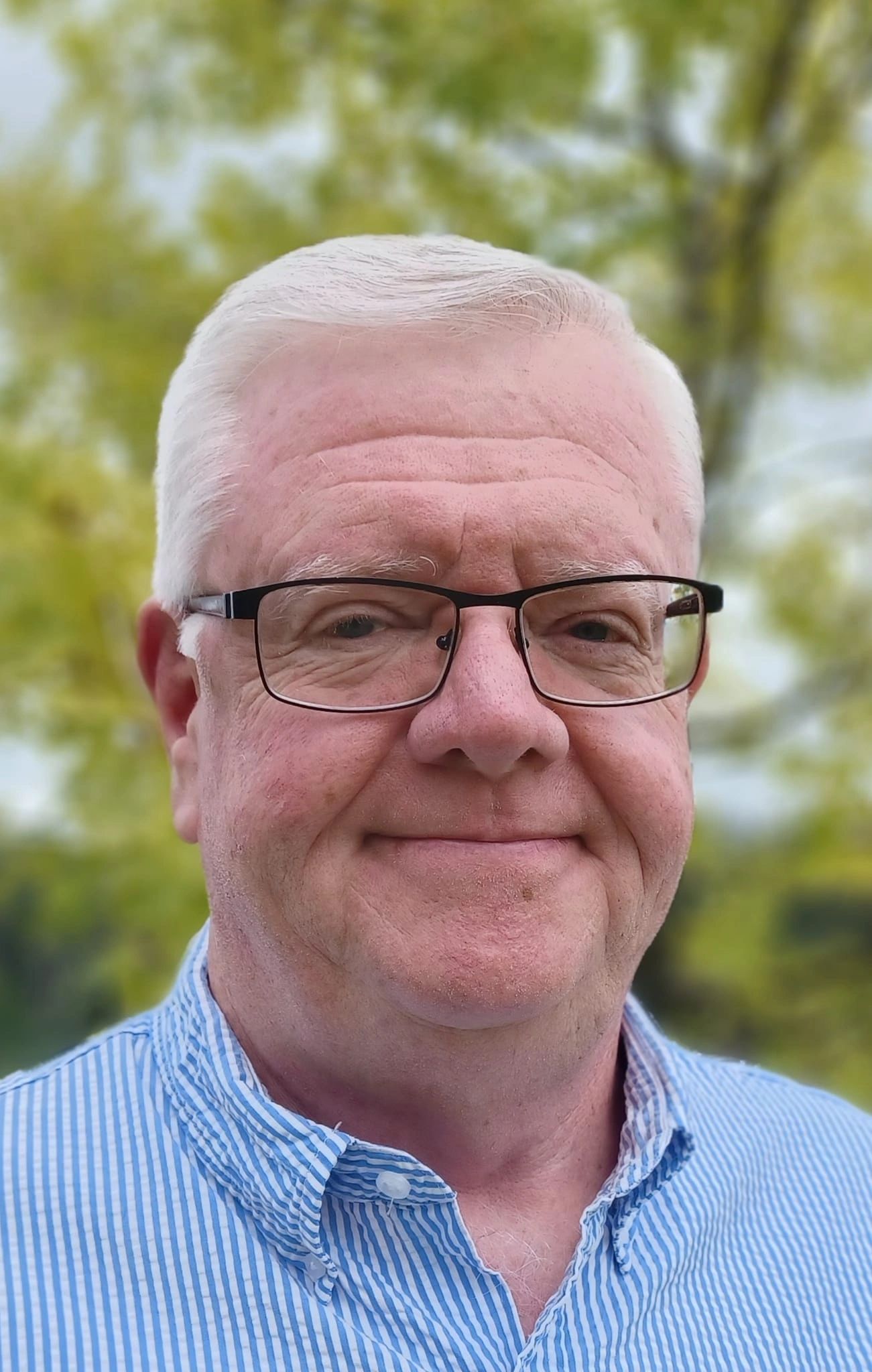 Ray Keating is a novelist, an economist, a nonfiction author, a podcaster, a columnist, and an entrepreneur. He is the author of the Pastor Stephen Grant novels, the Alliance of Saint Michael series, and assorted nonfiction books. For more information, go here.
(Free shipping not available outside of the continental U.S.)